Happy Thanksgiving, Merry Christmas,
Happy New Year!!
It has been months and months since my last real blog post. I admit I have had no blog mojo and my sewing mojo has up and gone as well.
Uuuuuuuuh, Uuuuuuuuh, wha had happen wuz. . .
I got some work. As you may or may not know I have my own little Technical Consulting business. I do Telecom and Computer work. Well, my little self has been quite busy over the past few months making some well needed cash.
Since I am a little older and a
I now get tired
, something had to give. So, instead of sewing, blogging, washing dishes, clothes and caring for my family - I started playing candy "crack" crush on Facebook! That killed everything! I get to sit and vegetate with a musical puzzle and not move for hours! (My kind of time kill). (OK, I'm not all bad - I did get to see Scandal, Greys Anatomy Finale's and I'm watching Project Runway Allstars). Tee Hee Hee!!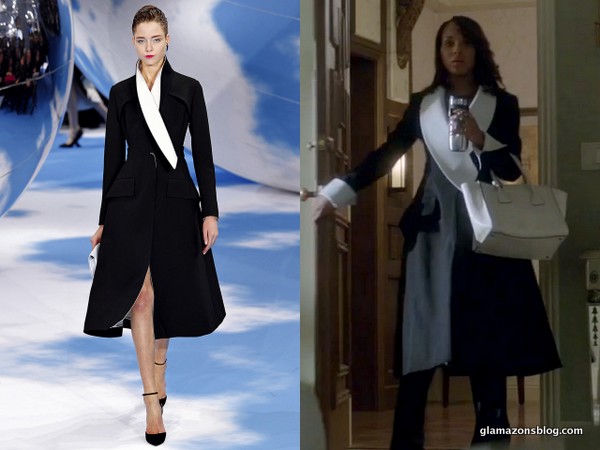 If I don't get off my Azz and make this coat!! "Dior-Swoooon"
Anywooooooooo,
It's the new year and
I am rejuvenated
! I have taken
Sarah Gunn's RTW Challenge
and if this doesn't get my mojo back then I'm in big trouble! The challenge is no buying RTW (Ready to wear) clothes at all this year! I can only buy underwear, socks, shoes and accessories!! Well, those of you who know me- know I sew most of my clothes but, I must admit since this work thing has taken off, I've been cheating and going to the store. I even enjoyed my last two visits.
Back on the wagon I climb!!!!
I'm looking forward to getting started sewing seriously and blogging again. Let me just apologize to my readers. (I So Sorry!!!) My last post didn't even have any fun pictures. WHAT?!!! Thanks for not leaving any comments! (LOL!!) I have a lot of sewing planned for this weekend as my sewing friends are calling me out big time and my RTW Challenge peeps have left me in the dust and I don't like dust!!
Stay tuned! I've actually been cutting some things out!!!!!!!
(borrowed pics are all courtesy of someone else's website!)
Talk Soon Carol